Victim & suspects ID'd in Wheaton Metro shooting | News
WHEATON, Md. (WUSA9) -- The victim and two suspects in the Wheaton Metro Station parking garage fatal shooting on Tuesday have been identified, police said.
The two suspects are in custody and have been identified as Douglas S Chase, 19, of D.C and Brent D Sanderson, 18, of Rockville. They are both being charged with first degree murder in the death of 20-year-old Eric Melgar.
At around 7:11 p.m., Tuesday, Metro Transit and Montgomery County police responded to a report of a shooting on an upper level of the parking garage. When police arrived on scene, they found Melgar with gunshot wounds.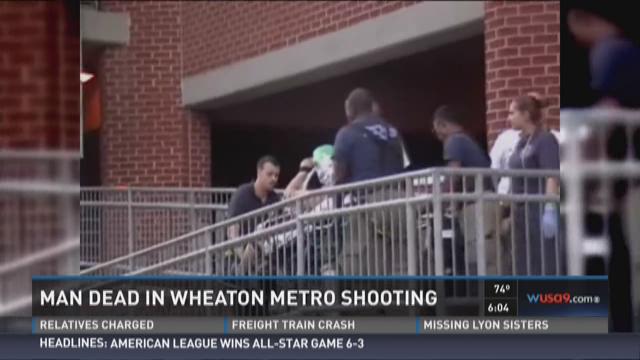 Montgomery County police say the shooting stemmed from a confrontation between the two suspects and Melgar. One of the suspects pulled out a handgun and began firing at Melgar before the two of them fled the garage, according to police.
Chase and Sanderson were apprehended by officers in the vicinity of the shooting. Police found say they had a firearm when apprehended.
The investigation into the relationship between Melgar and the two suspects is ongoing, police say.
Chase and Sanderson are being held without bond.
Red Line trains bypassed the Wheaton and Silver Spring Metro stations for about 55 minutes Tuesday night while police responded to the incident.
MORE WHEATON STORIES:
1,000 without power after electrical fire at Wheaton condo
Wheaton sex assault suspect pleads guilty
Group stages die-in at Wheaton Plaza